Clean It are experienced roof cleaners. We know how to remove moss and other organic growth safely, and how to deliver the best possible results for your roof.
Roof cleaning is specialist work because of the tools required, access issues, and chemicals used to provide the best possible job.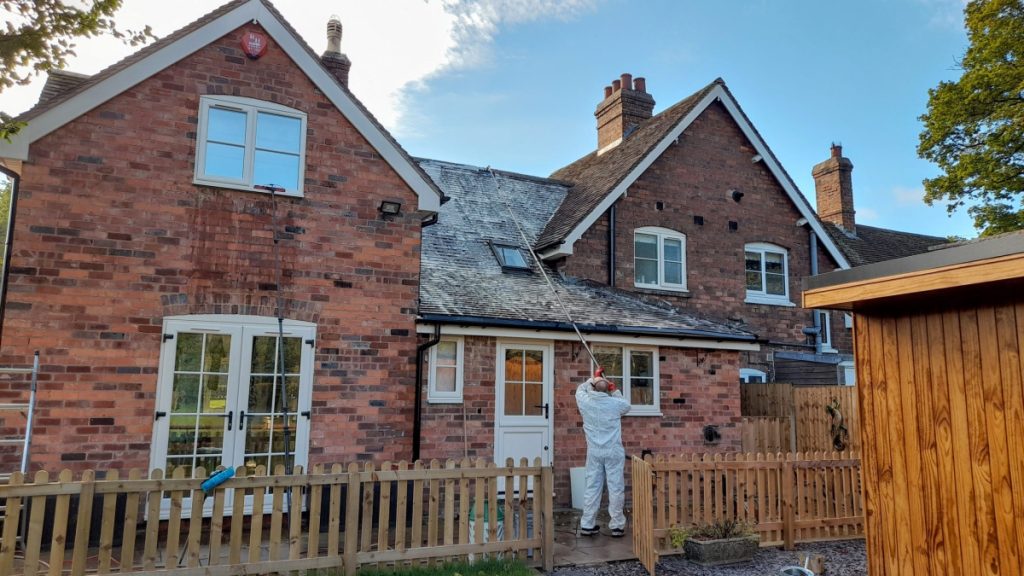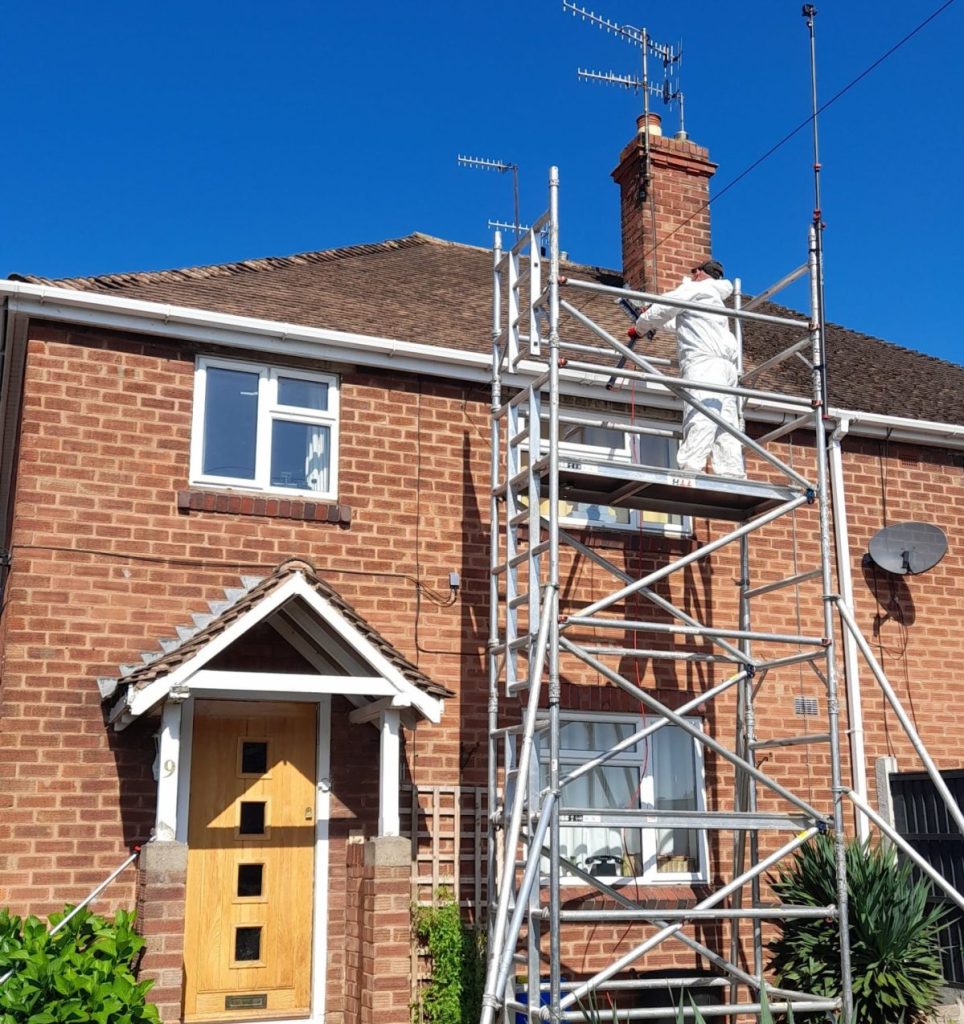 Experienced roof cleaners
We have cleaned lots of roofs. We have the knowledge and the specialist equipment to do a pofessional job providing excellent results.
Watch on YouTube some jobs that we did in Worcestershire along with Squeaky Clean Dave.
Our preferred method of roof cleaning is to scrape and then follow up with a biocide.
We use specially shaped scrapers that match the profile of the tiles. They are attached to the end of a telescopic pole that allows us to scrape the moss off the roof either from the safety of the ground or from a scaffold tower as needed. This removes 90% of the moss from the roof.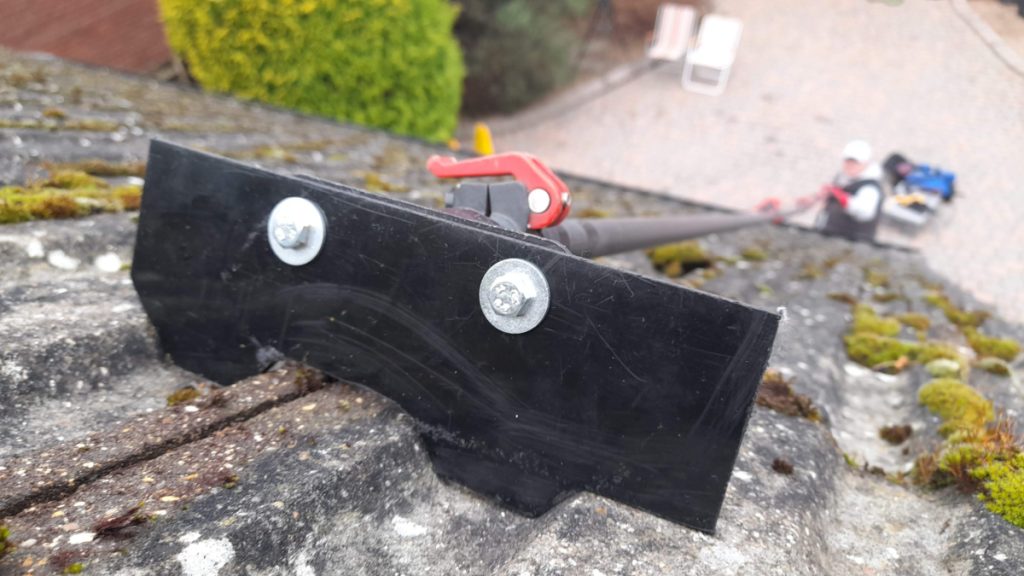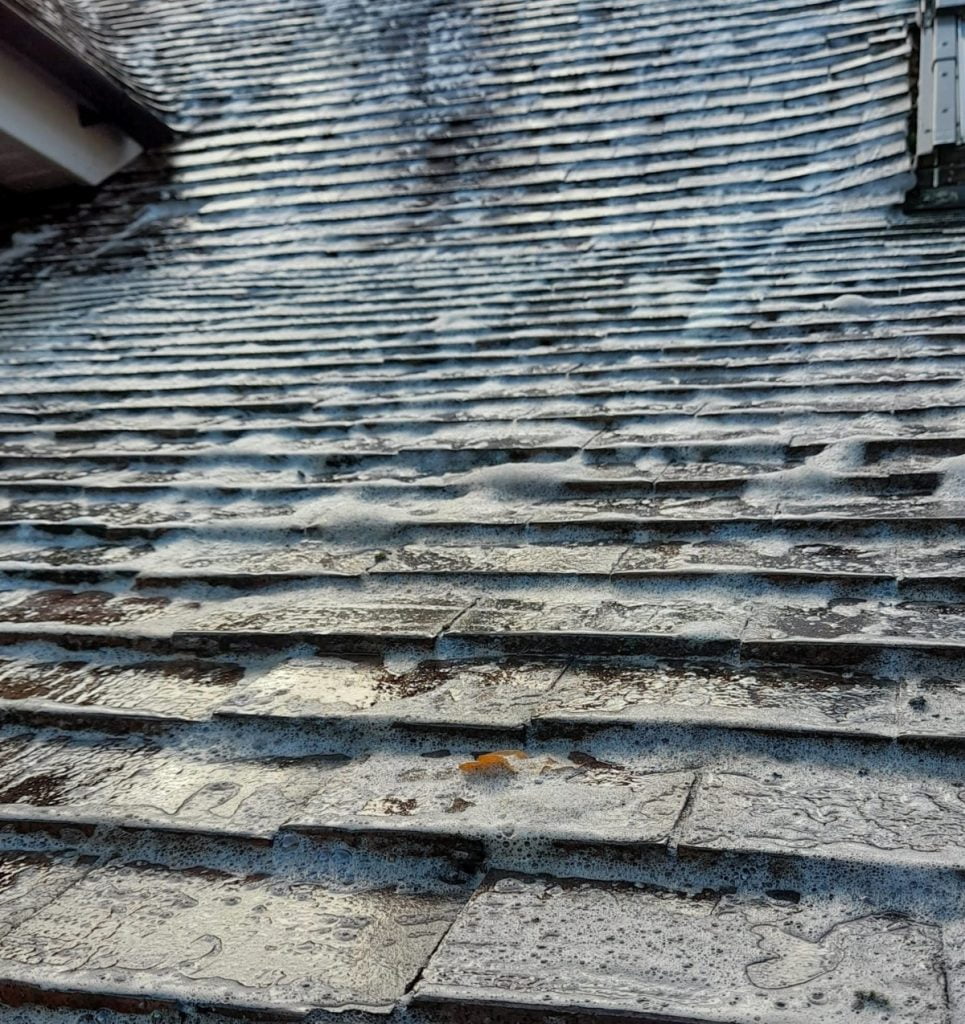 We then follow this up with a biocide treatment which removes the rest of the moss and staining. Biocides are powerful and have long-lasting effects. They are applied through a special brush, and then soak into the roof tiles. 
They may take 2-3 months to get the roof to its cleanest state, but then it will keep the roof clean for a long time, sometimes up to 3 years, and further treatments are simple to apply.
We usually use a professional biocde called GK Pro. Learn more about it on their website.
Why choose us to clean your roof
What sets Clean It apart from other roof cleaners? Here are a few things that we pride ourselves on.
We have been doing this for years so we know how to care for your property.
We work safely. Don't risk having someone injure themselves on your property. Using the correct tools can reduce the risk.
We are fully insured incase there was ever an accident.
All our work is backed by a 100% satisfaction guarantee. In the rare event there is anything wrong give us a call and we are happy to return and sort it out.
Reliable and friendly.