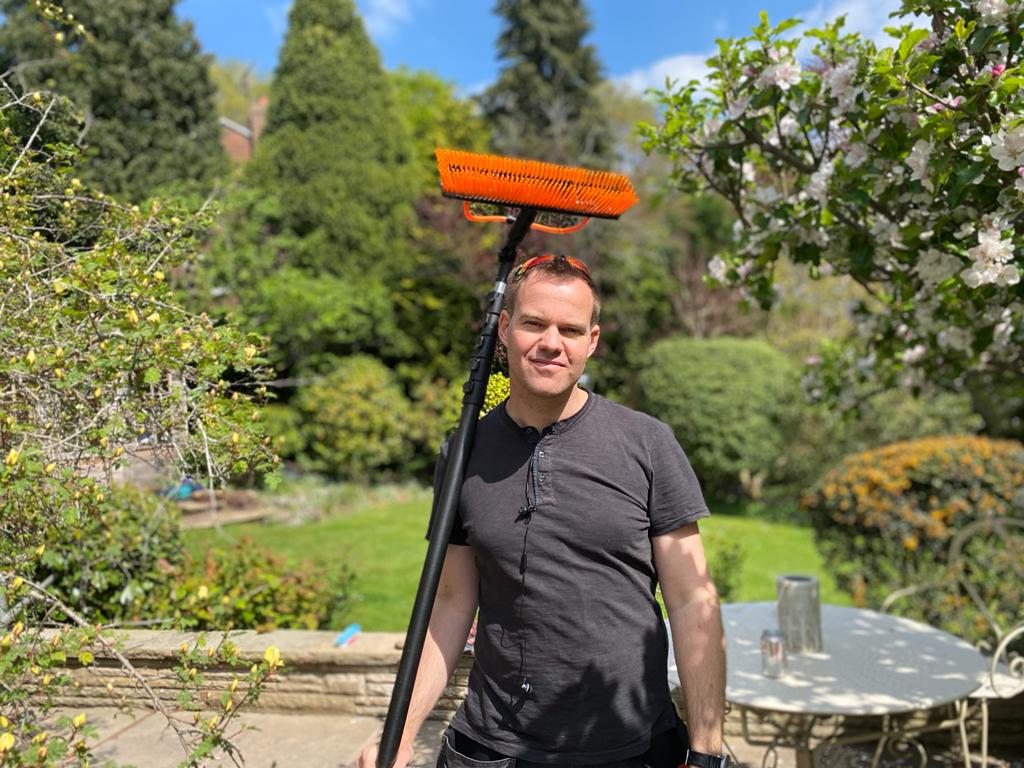 Normally I work alone, though I have an extensive network of contacts to get the reliable help I need for larget projects.
Originally from Kidderminster in Worcestershire, I started window cleaning in  2012 and from there I have grown and learned to professionally clean a wide variety of materials.
I have a wide range of experience in cleaning all sorts of buildings, especially those with difficult access or hard to reach areas.
In 2022 I moved to Comberton in Cambridge. I bring with me my years of experience not just in cleaning contracts, but also in making customers happy with how their houses and businesses look.
Along with my brother we run the cleaning advice website, The Cleaning Guide. We review all the latest and best cleaning equipment. I definitely know what to use for your needs.

Exterior Cleaning Specialist
We can cater to a wide variety of buildings, especially high or difficult to reach places.