Cleaning dirty commercial upvc and cladding
Clean It has experience cleaning commercial uPVC and cladding. We use the latest technology to clean safely and in a way that wont damage your property.
Your commercial premises represents your brand, and you want to be sure to give the right impression.
We are based in CB23 in West Cambridge, but for larger contracts such as factory cleans we will travel throughout South Cambridgeshire.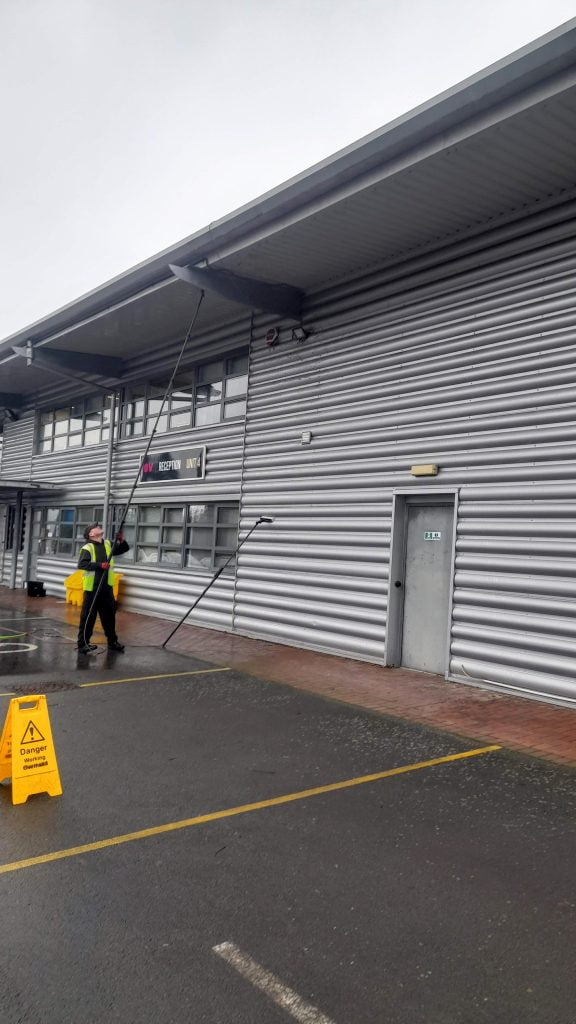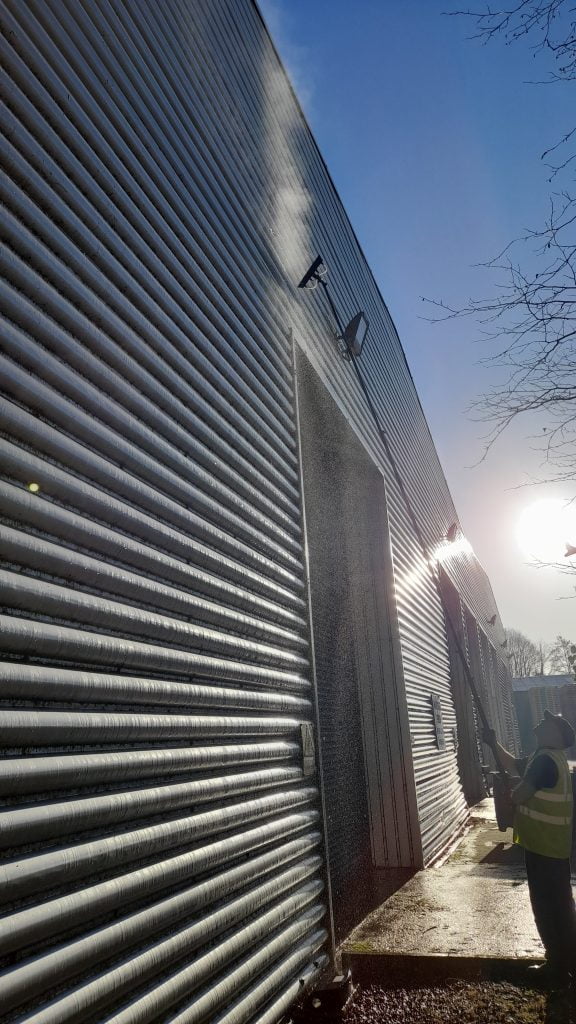 Commercial uPVC and cladding cleaning techniques
We have experience in the best ways of cleaning commercial uPVC and Cladding. 
Where possible we will work from the safety of the ground. Where required we will use a mobile scaffold tower. Ladders will only be used when there is no other alternative.
To prevent damage to your property we avoid pressure washing as we have found this can find tiny gaps and drive water inside of the property. We use a specialised brush on a telescopic pole to give a powerul clean that wont damage.
Keeping your business safe
Many commercial properties have strict regulations on what goes into their drains, and hefty fines can be issued if chemicals are found in the drain water.
Where this will affect you we will only use water to clean commercial uPVC and cladding, making sure that we don't introduce and chemicals that go down the drain. 
We can provide RAMS on request and wear high visibility clothing and safety boots where required.
We are also fully insured and can provide certificates of insurance on request and can also modify our policy to suit your needs.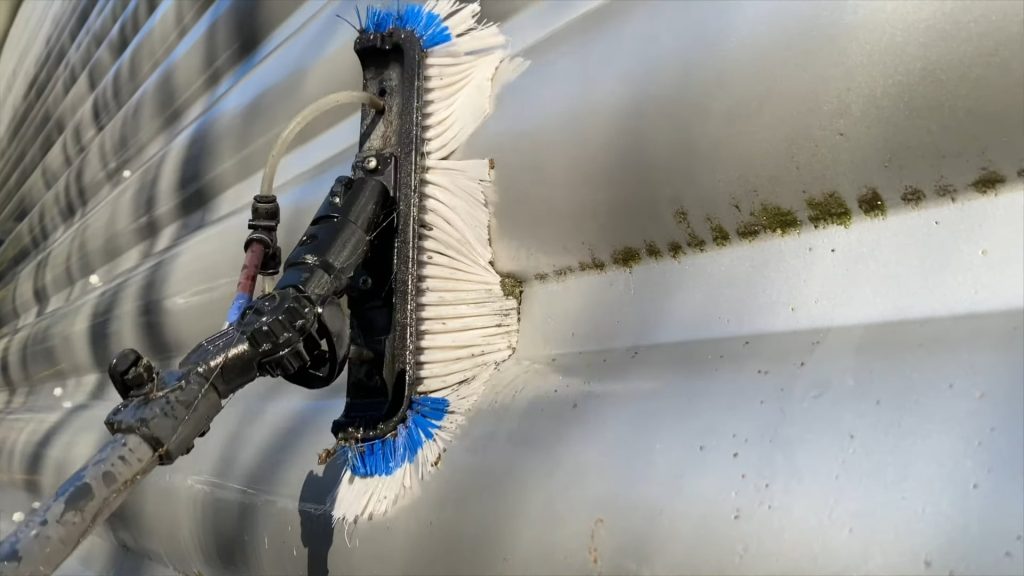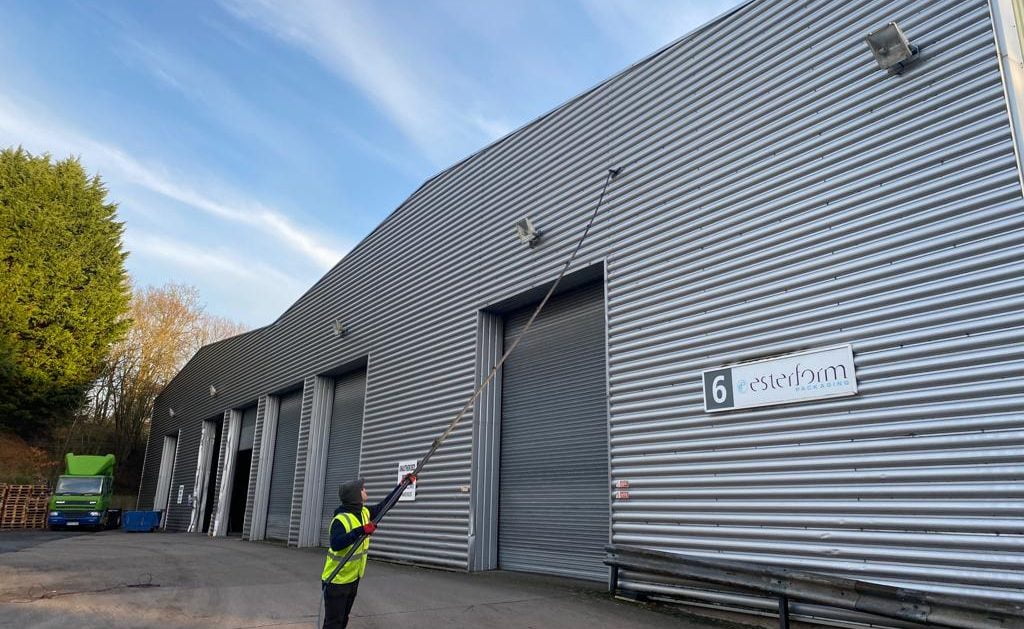 What sets Clean It apart from other window cleaners? Here are a few things that we pride ourselves on.
We have been doing this for years so we know how to care for your property.
We can reach high-up areas and those difficult to reach – and we can normally do this from the safety of the ground.
We don't use chemicals unnecessarily.
We are fully insured incase anything does go wrong.
All our work is backed by a 100% satisfaction guarantee. In the rare event there is anything wrong give us a call and we are happy to return and sort it out.
Reliable and friendly.
We offer favorable payment terms and everything from quote to invoice is confirmed in writing.
Reliable commercial uPVC and Cladding cleaning in Cambridge
We work all around Cambridge and for larger contracts, we will travel throughout South Cambridgeshire.
We are a small company thatcan save you on the overheads of larger companies, but have networked with many other exterior cleaners and can hire in reliable subcontractors to handle more significant projects – all of which will be fully insured.